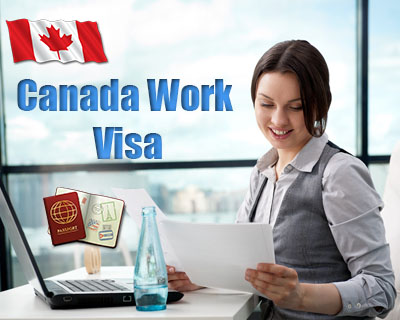 Canada Work Visa
Canada is hotspot destination and considered to have numerous opportunities to work, business or study in Canada for the worldwide people. Every year, many people do work in Canada without work visa. But the Canada Government want you to possess a valid work visa to work legally, but how to get work visa? Are you eligible for to acquire work visa for Canada?
Requirements to be Eligible for Work visa of Canada
Job Offer
For being eligible to receive work visa in Canada, you must have written job offer because it will prove that you are not entering the country under false pretences.
Eligibility Proof
You must meet minimum requirement of the job and prove it by presenting documentation, such as a resume.
Proof of Identity
You must have a valid passport (with validity of at least 6 months remaining) and have legal status in the home country of residence.
Requirements for Entering Country
As to get a temporary visa, you should visit Citizenship and Immigration Canada website to explore more about the general requirements for the applicant to enter the country.
Application Fee
An application fee is charged by The government of Canada for applying to work in Canada. Applicant must pay that fee whereas you can fill this fee with the home country's currency.
We will help you to fulfil the above requirements in legal way and can apply in two ways. But we will first analyse your situation and suggest you the best possible way. To get more information contact us as soon as possible through our mail or contact number.
If you want to seek more information about one of the above type of visa, get in touch with us through info@lweconsultant.com or call us at +91 98153-33760.