Skilled worker visa
For many people who want to live in the UK, Canada and USA but have no family ties to the country, getting a work visa is the most viable option to move to the UK. We break down the process you need to follow to get a work visa.
Get a Skilled Worker visa
To work in the Skilled worker, you will need a Skilled Worker visa.
You must first get a job offer from a UK / Canada / USA company that holds a valid sponsorship license.
This job must be on the eligible occupations list.
The job must meet the minimum salary requirements – the amount will depend on the type of work you do. However, if the 'going rate' for your job is higher than both of these, you'll usually need to be paid that going rate. You can check the list of going rates for each occupation.
You must be able to speak English at a proficient level.
You must have an A-level qualification or equivalent (previously a degree was required but this has been lowered).
You must be able to show you have enough funds to support yourself initially.
You then need to get a 'certificate of sponsorship' (Cos), with information about the role you've been offered in the country.
Why Choose Us?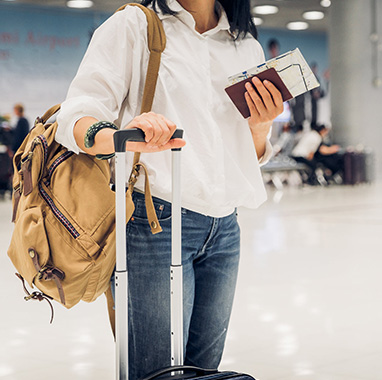 Our services are tailor made to suit our client's needs – we see you as an individual, not a name on an application form.
Extensive knowledge & experience

Affordable & Cost-Effective prices

Personalised service

Trusted by the clients